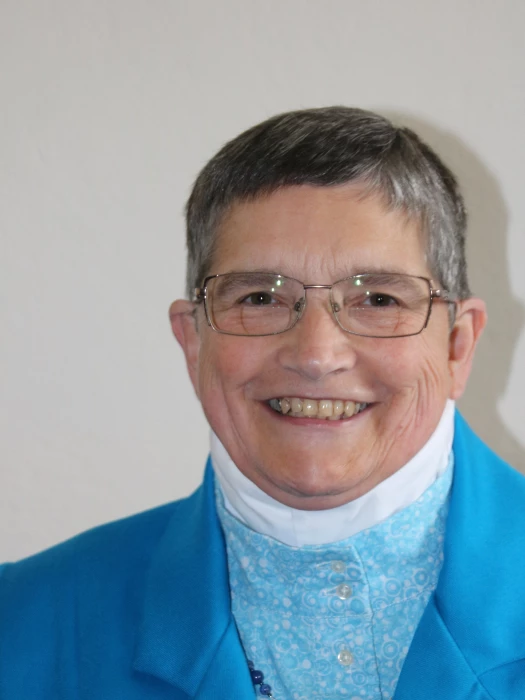 I was born and brought up in a Methodist family – Dad was a
Lay Pastor and then Minister and Mum was a Local Preacher. I can't actually
remember a time when I didn't want to be a Minister, so I read Theology at
Exeter University. I was very close to Dad (Mum died when I was 2) so I worked
for a couple of years as a Housemother with Barnardo's, and then as a Youth and
Community Worker in Wolverhampton, whilst I tested my call to make sure it was
God calling me, and not just me wanting to follow in Dad's footsteps. I trained
at Queens College Birmingham. I did follow in Dad's footsteps though, because
his calling was to ministry in rural areas and most of my ministry was spent in
rural areas, 10 years of which was as an Agricultural Chaplain. I retired to
Rhos-on-Sea in 2018.