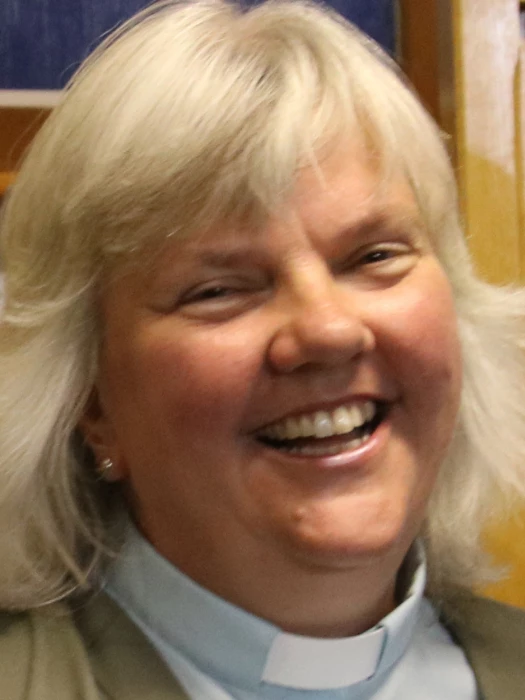 Reverend Janet Park, Circuit Superintendent
Responsible for the oversight of the Circuit, along with St. John's Conwy and Rhos on Sea. 
Responsible for St. John's Llandudno and St. David's Craig y Don.
Responsible for Trinity Prestatyn, Rhuddlan, St. Paul's Abergele, Llanddulas and Old Colwyn.
I was born and educated in Lancaster, getting my first part-time job as a petrol pump
attendant before leaving school to work full-time for a High Street Bank. When
we moved to Windermere, I spent some
time working for the same bank in Ambleside, Hawshead and Bowness. The
Christian faith and Methodism in particular has been a vital part of my life
for as long as I can remember: badminton, choir, sponsored walks and numerous
'bring & share' meals formed a significant part of our extended family.
When I married Brian in Ambleside, we returned to live in the Lancaster area and took
on responsibilities in the local Methodist Church; as our children grew, those
duties developed from organising the village toddler group, through running the
after school club and eventually worship leading for the Sunday morning
service. From there, I began to train as a Local Preacher and once that course
was completed, God nudged me some more- and the rest, as they say is history!
Brian and I moved to Conwy in August and I have served as Superintendent here since
September 2019. We enjoy walking our two Golden Retrievers along the estuary
and in the hills- occasionally joining the Tuesday coffee morning in Conwy to
socialise and gain even more admirers.