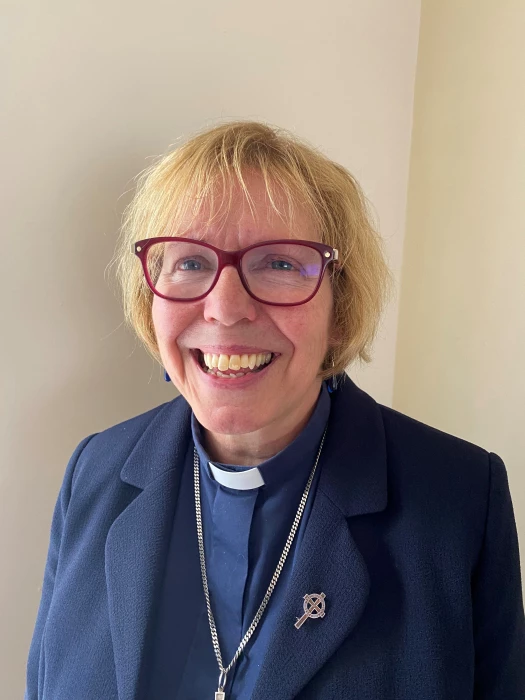 Deacon Linda Brown
Responsible for Trinity Prestatyn, Rhuddlan, St. Paul's Abergele, Llanddulas and Old Colwyn.
I was bought up in Wednesbury in the West Midlands and I have attended a Methodist church since the age of 5 and my Christian faith has been a part of me for a long time.
Living in the West Midlands for most of my growing up I began work at the age of 16 in a sales office in a manufacturing company, attending college training to be a secretary!
During my time at work I met my husband Don on a blind date, who happened to be a customer of the products I was selling! We got married a year later and continued to attend the church I
had grown up in, we both became local preachers growing in faith and service to Him.
My journey led me to be a lay worker in 2006 in our neighbouring circuit of Walsall in the West Midlands and during my time there my path began to change as I was continually being nudged by friends and especially by God into following the call of ordained ministry.
In 2009 I attended college to train
part time to be a Methodist Deacon.
In 2016 I was stationed as a
probationer minister in Plymouth, a beautiful area to be and ordained from
there in 2018.
I have now been sent here to another
beautiful part of the world, with wonderful views around us and the sea again!
Very different again to our hometown of the Midlands!