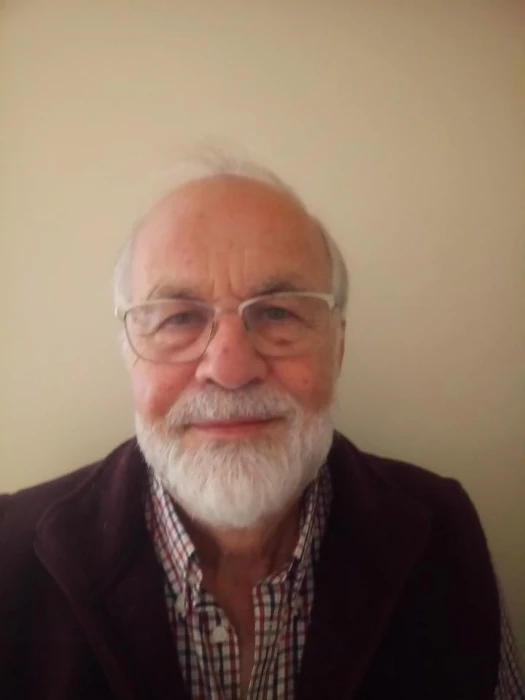 A brief introduction to our new minister, David
Ray, who will be with us for the coming year...
'Having retired from full-time ministry, I moved to North Wales in 2015 with my wife Zoya.
I started my ministry in Newcastle upon Tyne and finished in Bournemouth. I was truly itinerant and experienced many different parts of England. Apart from circuit ministry, I also had the privilege of being a part-time chaplain in general and psychiatric hospitals and in prison.
I was born in North London and having always served in urban areas. Moving to a rural cottage at the foot of the Sychnant Pass two miles from Conwy was quite a change! I have enjoyed walking and cycling in the midst of the delights that this area offers. I also enjoy reading and theatre-going.
Methodists have a quaint phrase for ministers when they retire. We are said to have 'sat down'. Well, I have been asked to 'stand up again' for a year and help out at St John's Conwy part-time.
I am delighted to do so. I look forward to getting to know the folk of the church better and will do my best to lead them in worship and mission as I care for them pastorally and help them to grow in their faith.
I have already told the people of St John's, Conwy that I will not be a caretaker minister merely looking after what is. Hopefully, together we will serve the community in which the church is set and honour God's call to extend his kingdom here on earth giving glory to him.
Whether you live locally, or are on holiday in the area, do come and look at our noticeboard and then join us for worship or any activity that Covid19 allows us to hold. You will be most welcome.
God bless you.
David Ray