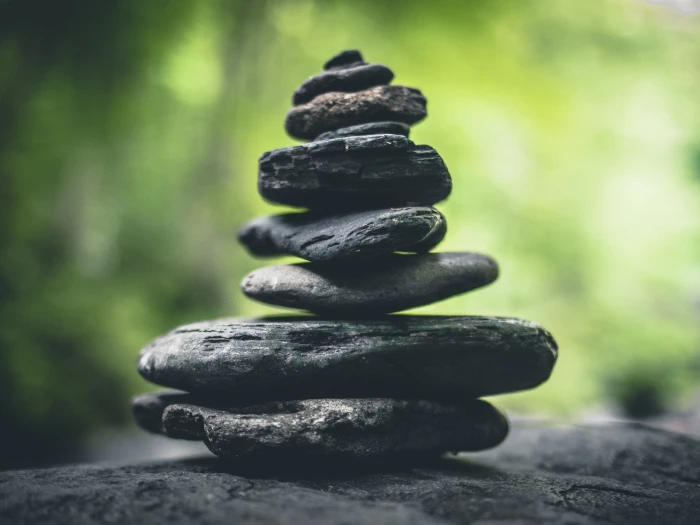 Dear Friends,
God has taken me by surprise – not for the first
time.When I was encouraged to come up with an act of devotion for
Lent, similar to the one we did last year in March, I did not know where to
start.I hoped for some kind of inspiration to get the ball rolling.
A couple of weeks earlier I had been thinking about words
which begin with RE and had set about making a list without resorting to a
dictionary – much easier than doing crosswords!I was
surprised how many meaningfulREwords there are for anybody on a
faith journey.Then, out of the blue, I found myself thinking about
a hymn in the 1933Methodist Hymn Book, which had not been included
in Hymns and Psalms in 1983.
They who tread the path of
labour followwhere my feet have trod;
They who work without complaining do the holy will of God;
Nevermore thou needest seek Me;
I am with thee everywhere;
Raise the stone, and thou shalt find Me;
Cleave the wood and I am there.
MHB
601 Henry Van Dyke 1852-1933
Then my mind turned to the'Forty Days'Jesus
spent in the Wilderness.The one thing there is a lot of in the
Judean desert, apart from sand, areSTONESand the one thing we have
a lot of in our garden in Penmaenmawr arestones- huge, large and
small, dropped by a glacier about12,000 years ago.Stones
in the Wilderness was born.
This year we invited the people who had been part of
theCommunity of Prayergroup last year to join us and I sent out
invitations to other people beyond the Circuit who I knew might be
interested.Over111 peoplejoined us on the journeybut
there may have been a lot more!One of our members at St John's
suggested I include Rev Mark Stephenson in Cape Town who does a daily blog
which goes to people in South Africa and other parts of the
world.He added it to his Blog.I asked him this
week how many people might have used Stones in the Wilderness as a
consequence.He replied:
It's hard to tell because of the ripple
effect.My guess is anywhere between 150 to 250.There
have been multiple spin offs.One person collected her own 47 stones
and wrote theKey Daily word on each Stone.Others have
started to build their own cairns.
Thank you for taking part this year -we have been
together even though we have been apartfor this special journey and we
have drawn strength and encouragement from each other.I 'enjoyed'
preparing it and sending it out each night and I know from the emails you have
sent that you 'enjoyed' it as well.Here are some extracts from some
of your emails – I am calling themWhispers from the
Wilderness.Thank you for sharing your thoughts.Apart
from a couple each one comes from a different person.
Whispers from the Wilderness and Holy Week
-this experience
is far more challenging than I thought it would be....... I expected to have
some cosy chats with God each day. That's not the plan is it ?
-Some days the
given words would so grip me that I would need several days to consider them
fully.
-The effect of
this exercise for me has brought me closer to God than any other project that I
have undertaken in Lent
-It has really
touched me.
-It was good
discipline for me, to take part
-You have made
Lent a very meaningful experience for so many of us.
-Profound thanks
for a wonderful Lenten exercise.Work of the Holy Spirit, without a
doubt.
-Very thought
provoking, challenging and helpful
-Knowing that so
many have been sharing the journey – amazing!
-It has been a
joy and a privilege journeying with you through Lent.
-We have come to
the end of a very emotional journey
-I
completelyunder estimated how challengingthis would be. There have
been days full of awe and days full of sorrow but each of those days has been a
gift.I thank you for everything you have done to
enable me to draw so much closer to God.
-I have really
appreciated the privilege of being part of this journeying experience.
-.......so
powerful and precious, so much appreciated!!
-Thanks for
guiding us through Lent so creatively.
-AlthoughI
think it was a great exercise, I did find the experience difficult, challenging
and even disturbing at times ......... challenging because I was taken to
unfamiliar places or ones I would rather not visit and disturbing because it
revealed that I had been affected by lockdown and long spells of a solitary
existence much more than I thought ........... I did, however, end in a very
positive place.
-Thank you, too,
for pictures, not least these beautiful pictures of the flowers decorating the
cross and the stones.
-Many thanks for
your leadership throughout Lent.
-Thank you for
inviting me on this journey.
-I have really
appreciated the experience and feel that this period of
Lent has been a special blessing.
-I said to
someone I was 'enjoying' it, not sure that was the right word to use but I am
getting a lot out of it and it's certainly making me think!
-It has been good
to journey through the wilderness and to reflect on the words you have given.
In particular, I have found it helpful to breathe out the things that weigh me
down and breathe in the Spirit, the sustaining, restoring, cleansing power of
God.
-Thank you, for
giving us the chance to venture into this Wilderness journey; a journey that
has been both challenging and rewarding. I will treasure my stone that I've carried
with me throughout this journey.
-I just wanted to
say that I have really enjoyed the Lenten journeyI have been on with you
and our stones.
-a real
inspiration to many
-I have really
found it so enlightening
-Thank you for
this amazing journey. It's not been easy some of the time, in fact it has
sometimes been a struggle, but it has been very beneficial.
-Thank you for
the daily wilderness emails. The disciplined experience is proving even better
than I thought.
-It is something
I aim to revisit after Easter, when (please, Lord) my life has quietened down
somewhat, as the Lenten journey stretches beyond time.
-Truly humbling
-At first I
found it really difficult to concentrate and focus. Sometimes difficult
to find the time. But gradually I have started to enjoy them and it's
amazing what comes up!
-Thank you for
leading me to this journey.
-We will keep all
of our notes and spendmore time in meditation instead of charging around
most of the time.
-As I walked and
climbed through the Wilderness that day, I thought of Retreat in
the sense of, going somewhere quiet to ponder about
things......But then I thought about my tendency to retreat inside myself.
.....My thoughts shifted again, and Retreat took on a new meaning for
me;Retreat.... Regroup, and live to try another day.
-It could be
repeated next year without losing its freshness....
That last 'comment' -It could be repeated next year
without losing its freshness -raises an interesting
question.Any thoughts on that subject would be welcome as
would any further comments you would like to make.