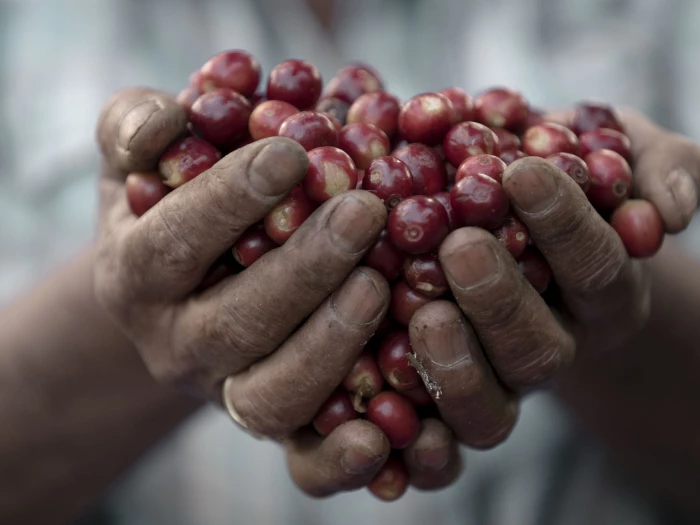 Fair Trade resources have been updated at the website www.fairtrade.org.uk.
These include:
Social media assets with welsh language text
Press release template,
FAQs
Ecumenical services downloads
Zoom backgrounds
Producer images
Key messages, and more
Fairtrade Fortnight 2021

Fairtrade Fortnight 2021 is February 22 – March 7. The theme this year is Climate Justice.
Each year Fairtrade Fortnight gives people across the UK the opportunity to celebrate Fairtrade achievements and learn more about the difference that Fairtrade makes.
In Fairtrade Fortnight 2021, we will highlight the growing challenges that climate change brings to farmers and workers in the communities Fairtrade works with. The facts are straightforward. Farmers and workers in the global south, who have done the least to€contribute€to climate change, are disproportionately affected.€They have told us that:
Climate change is one of their biggest challenges right now.
Low prices for their crops mean that they are struggling to fight back.
With more money through Fairtrade they feel more equipped to meet their everyday needs and deal with the challenges posed by climate change.
The climate crisis is an immediate and ever-increasing threat and those in climate vulnerable countries€are already seeing its impacts from droughts and crop disease to floods, heatwaves€and shrinking harvests.
With the emergence of the global COVID pandemic, the challenges that farmers face now are bigger than ever before with falling commodity prices and widespread shocks reverberating along our global supply chains. Ongoing poverty in farming communities makes it increasingly hard to cope with the effects of climate change.
Fairtrade Fortnight in the UK is coordinated by the Fairtrade Foundation. M ore information.
Provisional event details – dates and times may change
Climate Change Coffee Morning with Jenipher – Saturday, February 27th, 11am- 12pm, online via zoom
Join us for a chat about climate change with a video message from Jenipher, a Fairtrade coffee farmer in Uganda. We'll learn about how climate change is affecting crops and farmers and how buying Fairtrade can make a difference.
Jenipher's Coffi is a new coffee, produced to Fairtrade and Organic standards by farmers on the slopes of Mt Elgon in Uganda and roasted by hand in Wales.
Tickets – free and some with a paid option to buy Jenipher's coffee and have it posted to you before the event.
Climate Justice for a Fairer World panel discussion – organised by Swansea Fair Trade Forum supported by Fair Trade Wales.
Thursday, March 4, 7-8.30pm
Recipe video – Fairtrade, vegan Chocolate and Tahini Cake made by author, Sarah Philpott. Launch date: Feb 23.
Sarah will show you how to make a delicious cake that you can enjoy with Fairtrade tea, coffee or your favourite tipple using lots of Fairtrade ingredients.
Poetry reading hosted by Fairtrade Yorkshire: Friday 5 March – 7-8pm
Welsh poets Zoë Brigley Thompson and Kristian Evans, editors of "100 Poems to Save the Earth" will read from this life-affirming anthology which is due to be published in Spring 2021 by Seren Books.
Yorkshire based Clare Shaw, will read from her third Bloodaxe collection "Flood" on the themes of this year's Fairtrade Fortnight – "Choose The World You Want" and "Fairtrade, Climate and You".
Find out more, or to book tickets here