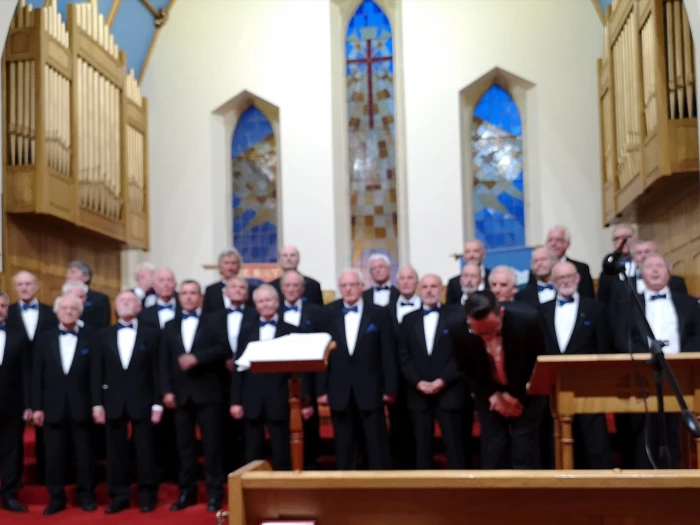 MALE VOICE CHOIR CONCERT SEASON 2022

We are hoping that our renowned male voice choir concerts will return for the 2022 season after a break of two years due to the COVID pandemic.

Everyone involved is thrilled to be embarking upon a male voice choir season again. It is everyone's wish that a choir season can be planned for 2021/22, albeit under carefully controlled conditions to ensure the safety of all involved.

The choir season will run on Thursdays next year. The season will start on 12th May and end on 29th September.

There will be no concerts on 28th July and 4th August.

The concerts will run from 8.15pm to 9.30pm with no interval.

Entry costs will be £8.00.

If you wish to be added to our mailing list please contact the St John's office on 01492-860439 or stjohnsllandudno@gmail.com